As I sit at home on this beautiful Saturday evening feeling rather sick and doing absolutely nothing, I thought I'd post some pictures of one of the more exciting weekends of my life. It's all about finding balance.
These pictures are from our team-building weekend about a month ago, where I went parasailing. You're basicallys strapped into a rucksack and attached to a sail and some ropes... once given the cue to run, you have to run as fast as possible, and some people at the other end of the field reel in the ropes you're attached to... you then go soaring into the air. Once you're at a certain height, you disconnect the ropes and glide through the air.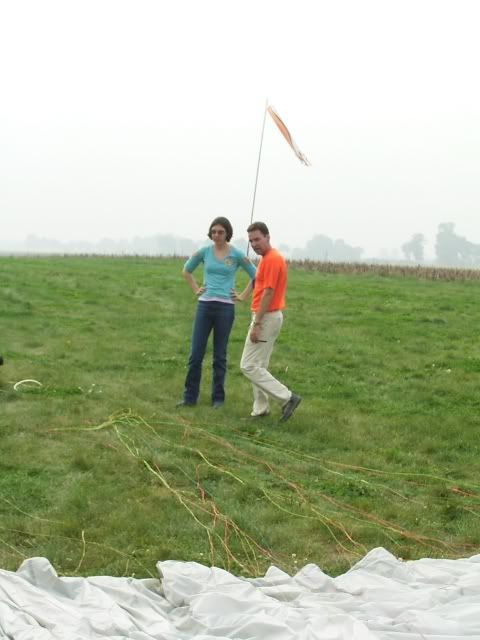 Here, our flight instructor was giving me instructions and precautions.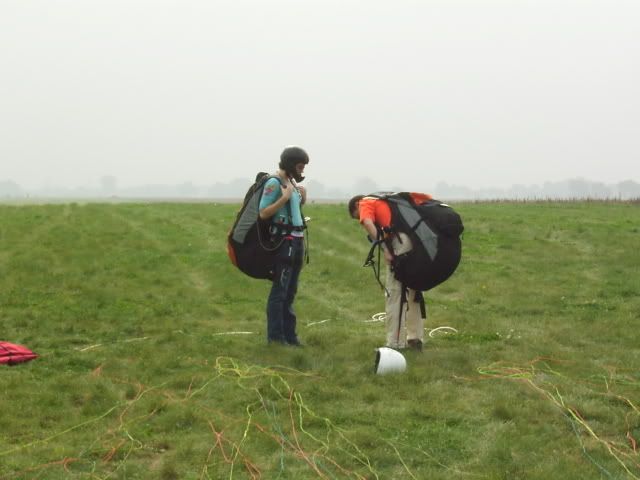 You can see the rucksacks we wore during the flight in this picture... man, those things are bulky and awkward to run in! Once you're in the air, though, they serve as pleasant little bucket seats.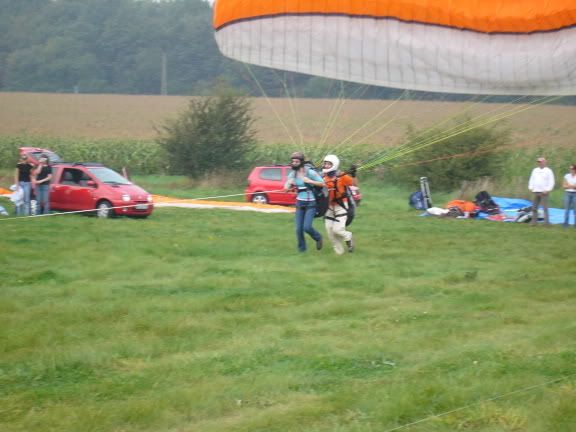 You can see the sails in the background here... this was right as we were given the cue to "RUN!!!"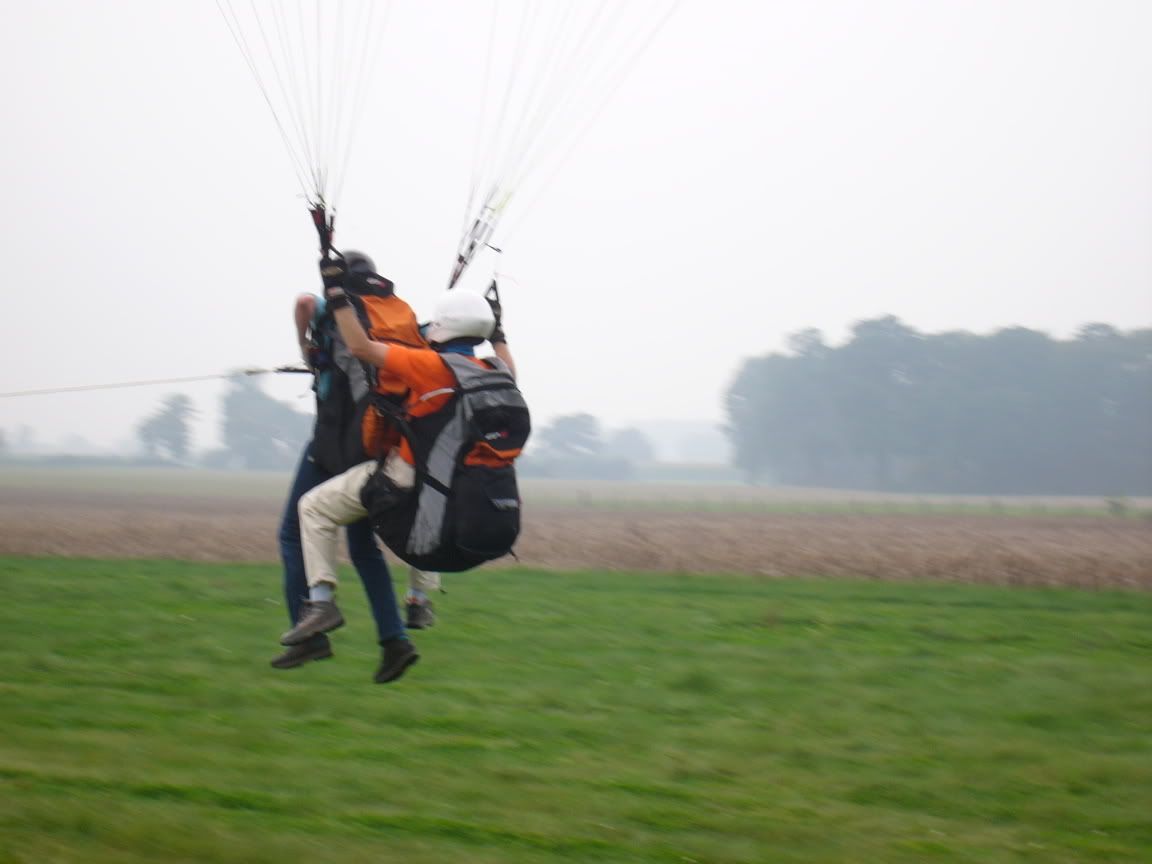 This was the take-off... as you can see, my instructor was directly behind me... you have to have a special license to fly by yourself. Phew.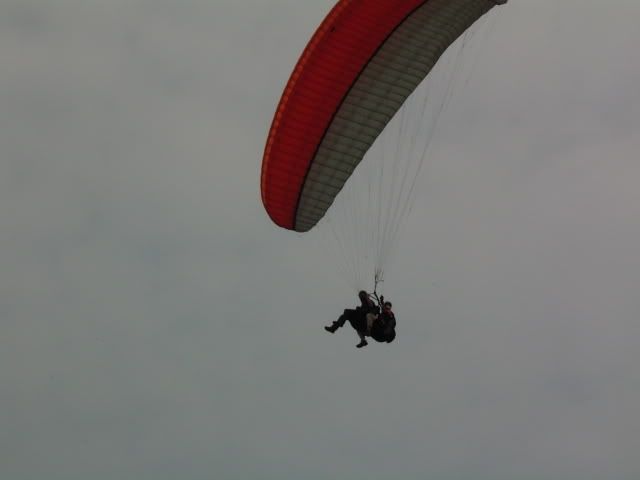 And, an aerial view!
Then, the post-flight-smile. :)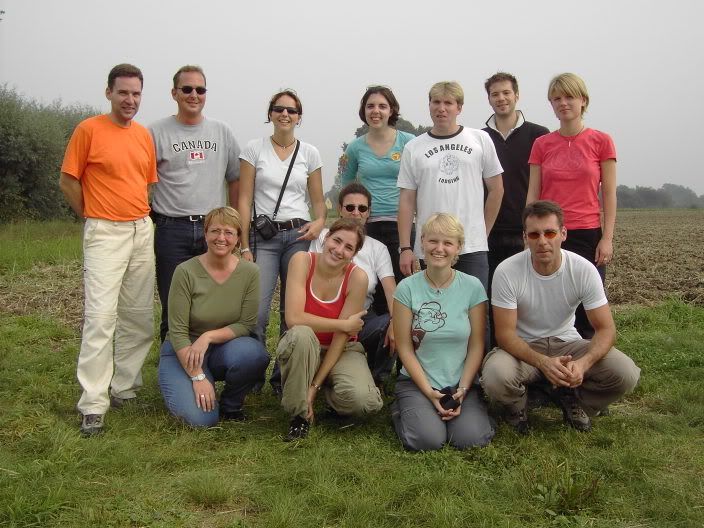 Last but not least, here's another team photo.