Or, in a very literal sense... life is eight buckets of cherries. Well, at least in Hoerstgen**, where
Bizarro
and
Syd
and fam live. And I have pictures to prove it. :)
They have a huge cherry tree in their front yard, and we spent the afternoon picking and eating cherries.
Here we are up in the tree...
And, another tree picture... here, you can kind of see how high we were. They have a fork-lift which lifted a platform up into the tree...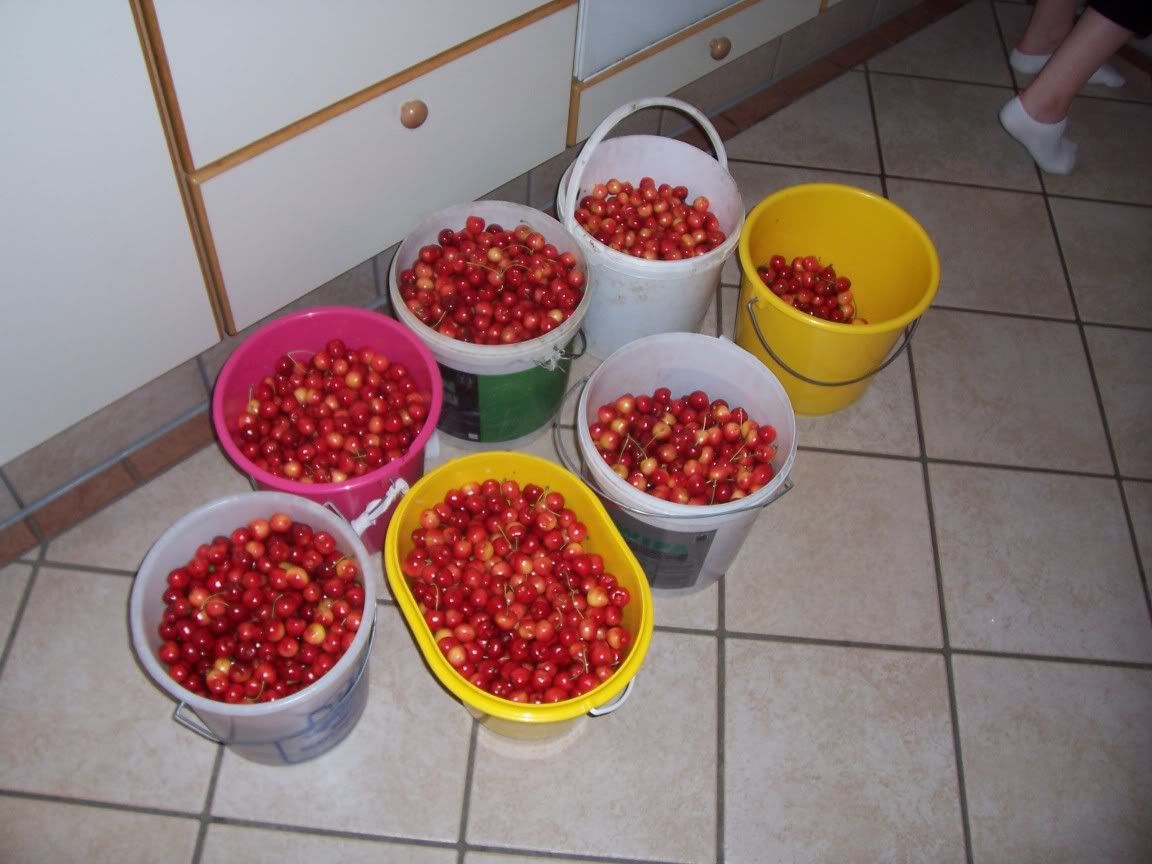 And, the fruits of our labour. You can only see 6.5 buckets here... it's because we'd already canned 1.5 bucket-fulls.
Bizarro taught me how to can cherries, which was great fun... here, I was shaking the jar to try to pack more cherries in.
The excessive-cherry-consumption-stomach-ache at the end of the day was definitely worth it.
*to my dear German readers: saying that life is a bowl of cherries is comparable to saying that life is a Ponyhof or a Zuckerschlecken. :)

**the center of the Universe